Bruce Boucher Consultancy


We are a team of time-served Mechanical Engineers, Project Managers & System Designers, based in the heart of England.
tBBC undertakes Projects around the world from Architects, Planning Authorities & Government/Military Departments.
We undertake Projects using all disciplines, but excel at solving environmental HVAC problems involving,
anaerobic digestion, biomass, district heating to name but a few.
Team tBBC enjoy membership of the IoR,
CIBSE,
ACHPI, BIFM and other leading trade bodies.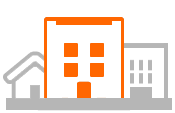 We undertake Hydronic & Mechanical
Design work as well as acting as
Expert Witnesses in disputes.
The Consultancy develops Projects from conception to final commissioning & beyond.

Where possible, we only design & specify components
and systems that are genuinely sustainable.

Site exploration, pipework sizing,
mechanical & hydronic calculations,
publication of hydronic schematics &
design/system reports.
Independent Expert Witness investigations
& Reports to CPR Part 35 (M of J)

Care & Nursing Homes, Hospitals,
Factories,
Stately Homes,
Universities,
Town Planners,
Ministry of Defence Sites,
Leisure Parks, Shopping Centres,
Boiler Manufacturers & Installers,
Banks & Financial Institutions,
Schools & Nurseries,
Farms & Agricultural Colleges,
Housing Estates, Hotel Groups,
Government Buildings & Departments

from
other Clients
are available upon request


The following gallery photographs have been selected from the hundreds of
Project Folders
over the past few years.


Click to open - Click again to close
Click Button to view contents


The Attic
Weston, Stafford
Staffordshire
ST18 0JP